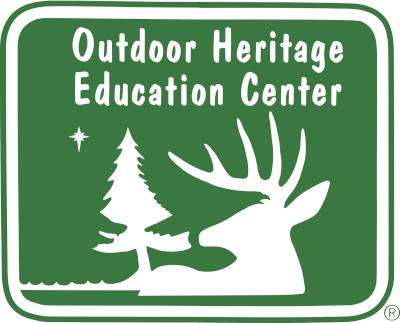 Welcome to the Outdoor Heritage Education Center or OHEC (oh-heck) for short.
Like our logo with hidden eagle, fish and wolf, there are so many more positive aspects of the Outdoor Heritage Education Center than first meets the eye. For more than 20 years it continues to play a key role affecting millions.

Founded in 1998, the Outdoor Heritage Education Center group continues to fulfill its Mission to:
Increase the public's understanding, appreciation and sense of stewardship for natural resources, professional resource management, and America's outdoor heritage, including related activities like fishing, hunting and other shooting sports. We connect youth and adults to the outdoors and natural resources. We understand how this benefits people, families and society. Healthy, active outdoor lifestyles and a connection to nature is good for the individual and for the environment.

The Outdoor Heritage Education Center fulfills its mission in a number of ways, from hosting mentored hunting, target shooting and fishing events and programs to providing support for like-minded outdoor education efforts, with a special emphasis on mentoring youngsters.
Ruth Ann Lee, Executive Director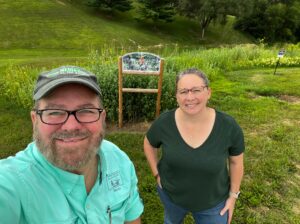 608-358-1708
ruthann@ohecyes.org

Mark LaBarbera, President & Founder
520-730-9252
mlabarbera57@icloud.com

About Mark
His success in building the North American Hunting Club, N. Am. Fishing Club, Gardening Club of America, National Home Cooking Club, PGA Tour Partners Club and their respective magazines and TV/video entities opened the door to launching the Outdoor Heritage Education Center as a way to connect youngsters and parents with healthy outdoor activities.

As Life Member of many sporting conservation groups, past president of the Outdoor Writers Assoc. of America and former Treasurer, current Chairman of the Natural Resources Foundation of Wisconsin, and current Executive Director for the Wisconsin Wildlife Federation, Mark has seen how the people most involved with outdoor activities are the ones who do the most to protect those natural resources they cherish.

About Ruth Ann
Ruth Ann is a graduate of UW- Stevens Point/College of Natural Resources with a degree in Natural Resource Management, and an emphasis in Environmental Education (EE) and Interpretation. Ruth Ann brings to OHEC over 24+ years of experience in the management of conservation and EE non-profit organizations; including membership, fundraising, accounting, and board management. In addition, Ruth Ann's experience also includes working with teachers and directly with students to use the outdoors as a teaching tool to bring the classroom outside.

Board Members:
Founder & Chair: Mark LaBarbera; Hazel Green, WI
Treasurer: Mark LaBarbera; Hazel Green, WI
Secretary: Connie LaBarbera; Hazel Green, WI
Board Member: Ryan Knight; Waunakee, WI