The 2022 Midwestern Outdoor Heritage Education Expo, presented by the Outdoor Heritage Education Center, was a monumental success by providing outdoor education to thousands of Badger State students. 
"The Wisconsin State Chapter of the National Wild Turkey Federation is proud to sponsor and support the Midwest Outdoor Heritage Education Expo," said Brian Dasling, NWTF Wisconsin volunteer. "This unique event provides kids from all over Wisconsin the opportunity to participate in various outdoor activities and learn about wildlife and conservation firsthand."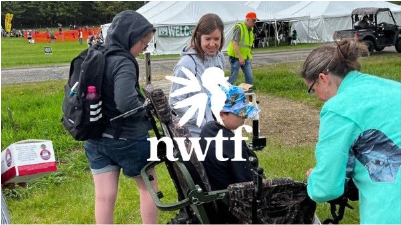 The free event brought in 2,772 students from approximately 39 schools to receive hands-on learning about all things outdoors, including bow fishing practice, turkey calling, tree stand practice, archery, conservation, hunting dog education, forestry, wildlife ecology and much more.  
NWTF volunteers were also at the event to showcase the joys of turkey hunting and its role in conservation.  
"It kind of makes you smile and your skin tingle when you hear Federation volunteers gobbling and yelping from across the entire expo, and then you see the reactions of students just getting off the bus and wanting to go check out the turkey activities," said NWTF lifetime member Mark LaBarbera, who helped organize the event.   
In addition to NWTF volunteers, wildlife agency professionals, trained safety instructors and other volunteer conservation mentors were on site to provide an enriching and engaging experience for students, connecting them to Wisconsin's natural resources and outdoor heritage. 
"The R3 professionals look beyond the enthusiastic response to MOHEE and see the long-term value," LaBarbera said. "They understand best practices in recruiting hunters and shooters. They know that MOHEE fulfills the critical first steps in the Outdoor Recreation Adoption Model by creating awareness, generating interest and offering trial opportunities. MOHEE does a great job of moving students, teachers and chaperones along the continuum that leads to creating new hunters."